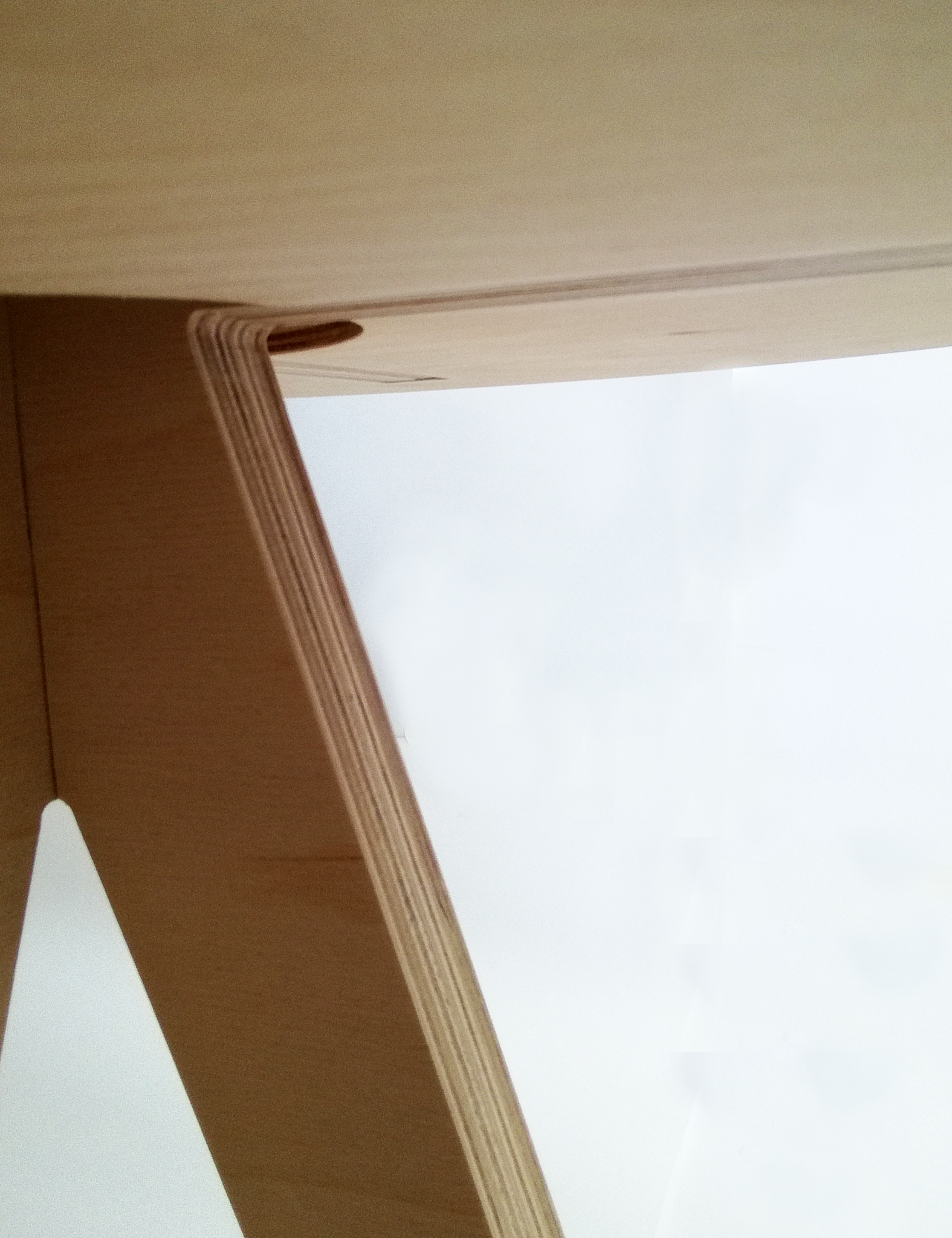 RAZ
Collection RAZ – 2017 | Table basse 530mm x 540mm / Plateau 30mm x 320mm
La nouvelle collection RAZ utilise le procedé de découpe numérique. Ici, les objets sont conçus par association de strates et par multiplications de plans à la manière des techniques utilisées en architecture pour la réalisation des maquettes.
A l'intérieur de la table basse et du plateau vient se dessiner une trace concave telle un paysage qui aurait subit la corrosion du temps. Ce renfoncement devient fonctionel et permet de déposer toutes une série d'accessoires qui nous encombre au quotidien tel que porte clez, smartphone, clez USB, monnaies…
Cette collection se décline en deux versions, un piètement unique en contreplaqué bouleau avec finition PVC blanc et/ou MDF à chant orange fluorescent.

RAZ Collection - 2017 | Coffee table 530mm x 540mm / Tray 30mm x 320mm
The new collection RAZ uses the digital cutting process.
The objects are designed with an association of layers and with multiplication of plans like technicals architecture sketchs.
Inside the coffee table and the tray, a concave trace is drawn like a landscape undergoing the corrosion of time. This recess becomes functional and allows depositing sets of accessories like keys, smartphone, USB key, currencies ...
This collection exist in 2 versions, a single base in birch plywood with white PVC finish and / or MDF fluorescent orange edge.